Passing on the joy of skiing to your children can be an amazing gift. It can, however, be close to impossible to choose a ski resort that is perfect for the entire family.
In our case, my husband loves powder, our kids love the park, and I just love the panoramas. As a family, we've skied over 20 different resorts and are yet to find a that perfect one.
Everyone wants to have a great time but, most often, each person will have different skill levels and needs. So the choice of which resort to choose depends on what is important to your family - children's facilities, beginner facilities, intermediate pistes, advanced pistes, fun park, powder skiing, ski-in / ski-out, restaurants, or nightlife.
For us, the solution has been to satisfice - maximising adult preferences within the children's constraints. Let me explain ....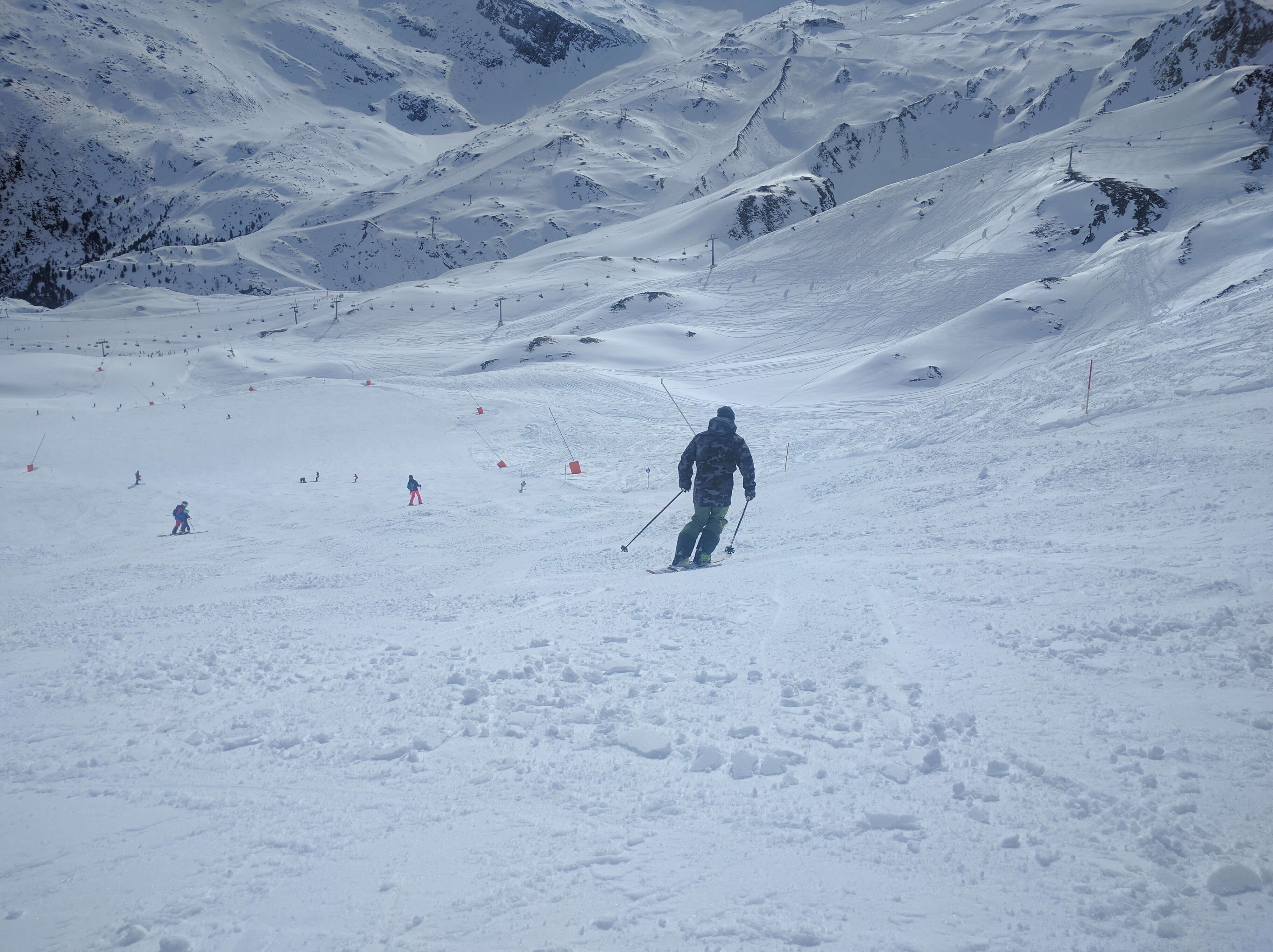 Piste choice will make or break your holiday
When skiing with beginner kids, especially little kids, the level of steepness on even blue pistes can easily affect how successfully the first day works out. Put simply, if kids are too scared they won't learn. Too easy is better for boosting confidence than starting off too hard!
The piste for a beginner has to be almost completely flat, as first the child has to learn to balance on the skis. Ideally, you should spend half an hour walking in skis on dead flat terrain - first with one ski and then with both. This is a great way to get kids used to having planks under their feet.
Children learn fast and can, within a few days or even hours, you can move onto blue pistes that are a bit more sloped. It is great once you find the suitable blue slopes, but another matter is how easy they can be accessed.
Easy access from gondola and accessibility from other easy blue pistes is really important. Having to travel on harder terrain on the way to a good easy piste is no good for a beginner - so be cautious about how you can access the easy pistes when you suss out the piste map.
Having access to a magic carpet makes the first few ski days much easier than having to use a T-bar or plate lift. This is really important for children under 5 years of age, as their height and strength limits their abilities to manage the lift.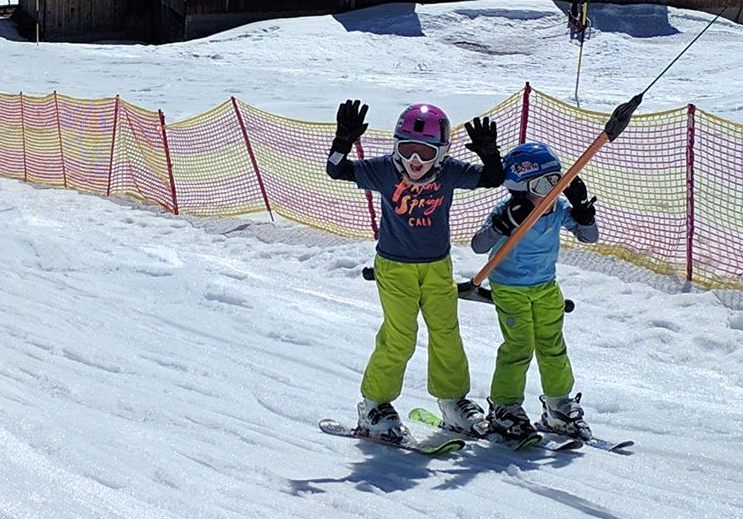 Then for the next step up from the magic carpet is T-bar, plate lift or a chair lift. If you can find places with a chairlift to the easy blue pistes, then choose this first! It is a much easier journey for those tired tiny legs to have a rest on a chair compared with standing on the T-bar and plate lifts.
In most resorts your only option is the T-bar and plate lift on the easy blue slopes and of course, the kids can manage when they have to. But they will certainly get tired and bored of it sooner than having a chairlift to chill out on between the runs.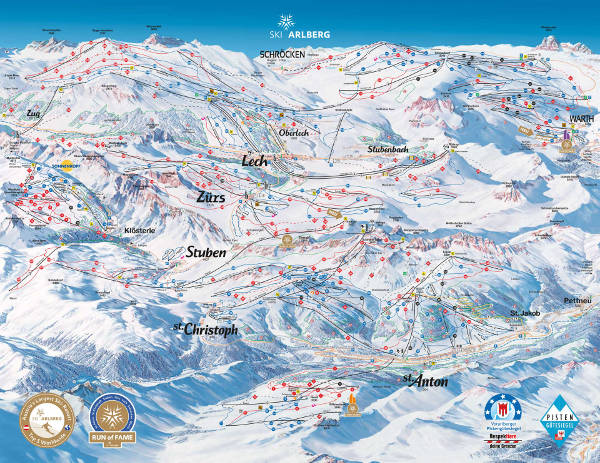 Piste choice narrows the available options down for us. While our children were beginners & intermediates, my husband's dreams of skiing the Arlberg powder remained just that because St Anton is not a great place for beginners. We had to limit our search to resorts with a good progression of pistes, and then pick one of those with the terrain we liked to most.
Now they are little shredders who can ski anywhere, the potential list of resorts grows wider but so do our tastes. Sorry, but the choice doesn't get any easier!
There is no perfect ski resort for everyone. The reality is that you will have to choose who is the person of priority when choosing a resort for your holiday. Until everyone is skiing the same level, someone will have to make sacrifices. In most cases parents do not mind making those sacrifices in return for their children learning to ski, but the preferences are different in each family.
If you do prioritise parental needs, remember to take as many breaks as required to keep the kids happy. Maybe mid week or towards the end make one day a shorter day. Alternatively, choose to stay home on a bad weather day, or do some other activities in the resort. Just give the kids - and adults - a break if needed, along with time to recover and enjoy the rest of your week skiing.
Enjoy the slopes!
Have you found the perfect resort? If so, let me know.